The professional CAB SQUIX industrial printers are the further development of the successful A+ printing series.
They are used in a wide range of applications. Their development has been consistently geared towards simple and intuitive operation and high reliability.
Whether in stand-alone operation, as a PC application or in a network, these robust printers are up to every requirement.
CAB SQUIX 2
Print resolution 300/600 dpi

Pressure width 56.9/51.5 mm

Printing speed up to 250/150 mm per second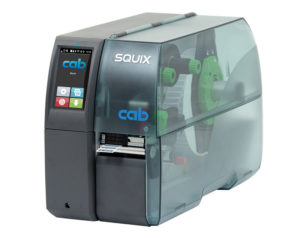 CAB SQUIX 4
Print resolution 300/600 dpi

Printing width 105.7/105.7 mm

Printing speed up to 250/150 mm per second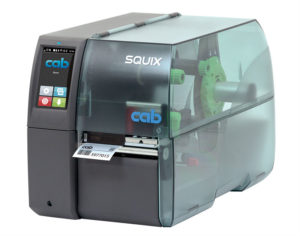 CAB SQUIX 6.3
Print resolution 203/300 dpi

Pressure width 168/162.6 mm

Printing speed up to 250/250 mm per second